Something is always happening!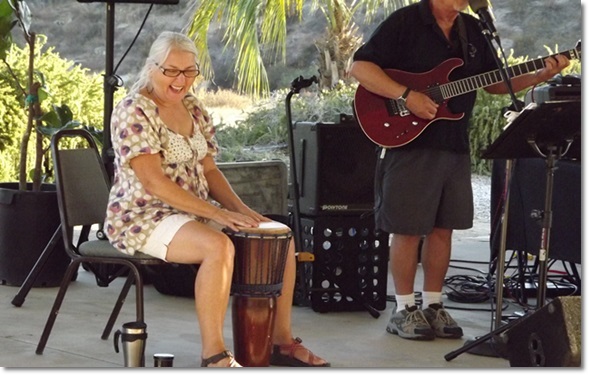 Jojoba Hills is an extremely active community. Throughout the year, our members schedule ongoing activities for the benefit of all. We make great and frequent use of our club house and other facilities. Dinners are a constant part of our celebrating the holidays as well as special occasions.
What is so great about it is that every event is planned and carried out by member volunteers. There is never a shortage of ideas and helping hands. Upcoming events are posted on the resorts internal cable channel ensuring that all members are kept well informed.
Every week there are numerous planned activities. The gentlemen of the park like to have breakfast together at one of the local eateries in town. A group of the single members schedule dining excursions. There is typically a hike planned every week. The entertainment committee plans group excursions to concerts, tour wineries and even arranges cruises. The members at Jojoba Hills have lots of options and fun.
Activities by Day
Click on Day to View Activities
Celebrations
New Years Eve Party
Memorial Day Celebration
Last Friday of the Month Dinner and Music
Valentines Day
St. Patricks Day
4th of July Celebration
Halloween
Thanksgiving
Christmas