East From Temecula, CA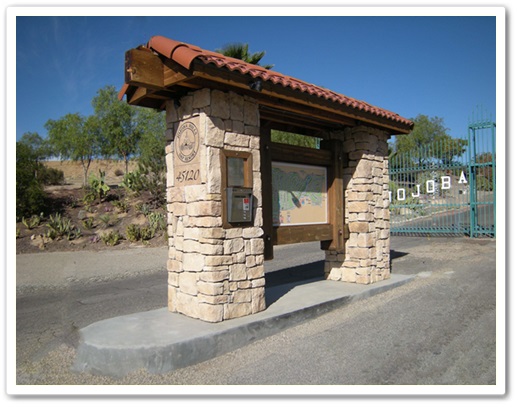 Jojoba Hills SKP Resort is located 17 miles east of the intersection of I-15 and US Hwy 79 South in Temecula, California. From US Hwy 79 South, turn left onto Juni Hills Drive (see map below) and proceed to the secure gate. The closest landmark when traveling East toward the resort is the Stage Coach Inn.
West From Intersection of California 371 and US 79 South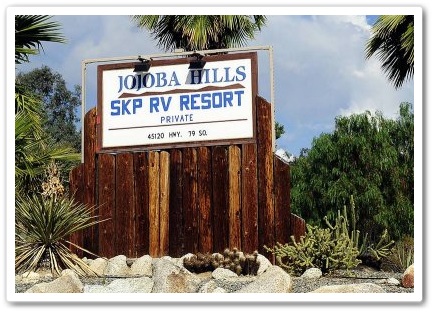 Many people miss the resort entrance when traveling from the East on Hwy 79 South. From the intersection with California 371 and US 79 South, the resort is only 0.7 miles West on US Hwy 79 South and half a mile past the Aguanga Post Office and General Store. There is a sign for the resort where you turn onto Juni Hills Drive.
Note that on US Hwy 79 South there is a left turn lane for Juni Hills Drive for East bound travelers. Also note that the turn for the resort off US 79 South is between the Stage Coach Inn on the West side and the intersection of California Hwy 371 on the East side.
GPS Address:
45120 Hwy 79
Aguanga, CA 92536
GPS Coordinates:
Latitude 33.45 N
Longitude 116.87 W






View Larger Map | Get Directions | View Bird's Eye