About
Jojoba Hills SKP Resort is nestled in the high desert between Los Angeles and San Diego, California. The 283 sites within the resort have been carefully designed to offer views of our many ponds and streams, lovely native desert plants or the surrounding hills and mountains. Each site is approximately 50 feet by 70 feet in size and includes a concrete pad and shed. Many members have creatively landscaped their sites to complement the Resort's natural common areas.
The resort maintains a fulltime staff that reports to an elected board of "member" directors. As a cooperative, volunteerism by the members is crucial to the successful operation of the resort. There are ample opportunities to get involved and give back.
Membership
Jojoba Hills is an active over 55 community and is part of the Escapees RV Club, or SKP for short. Membership is available to all SKP members who meet the age requirement. As a member of Jojoba Hills, you are entitled to the exclusive use of one of our beautiful sites and access to all our abundant amenities. The full cost of the membership, along with any assessments imposed while you are a member, is refunded to you after you terminate your membership. Jojoba Hills maintains a waiting list for those wanting to become members. Contact us to get detailed information or to arrange a tour of our resort. Click here to view other SKP Co-Ops.







Spirit of Jojoba Hills
We recently celebrated our Silver Anniversary for the founding of Jojoba Hills. We are extremely proud of our history and the hard work of our founders in creating the park. They pooled their money, time, knowledge and backs in order to create our beautiful resort on 140 acres in Aguanga, CA. The park remains a co-op in every sense of the word and is truly unique among RV resorts. Our members embrace the pioneering spirit of the founders through volunteering in the maintenance and operation of our resort. All who have visited Jojoba Hills are impressed with the beauty, the friendly members and outstanding condition of our resort.





Location, Location, Location
Jojoba Hills is located in the heart of the Temecula Valley wine country, where fertile soil and Pacific Ocean moisture have joined to make this the second largest wine-producing region in California. We enjoy over 30 wineries in the immediate vicinity of the resort, with more expected to open in the coming years. Pleasant year-round temperatures make wine tourism a favorite pastime, and each spring the city of Temecula celebrates their acclaim by sponsoring the annual Balloon and Wine Festival.
To add to the fun, our close proximity to San Diego and Los Angeles makes these two cities great destinations for shopping and dining adventures.



Warm Days, Cool Nights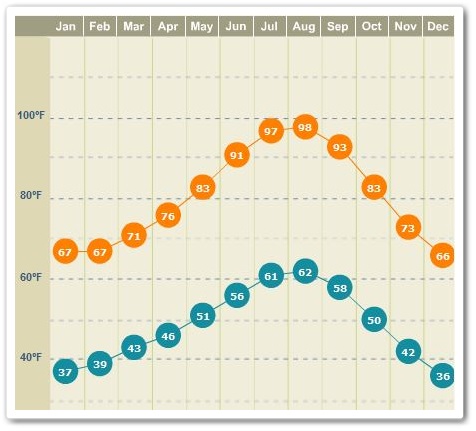 Jojoba Hills, located 2000 feet above sea level in the foothills of the inland high desert of Southern California, is a mere 30 miles from the Pacific coast. With minimal rainfall and pleasant year-round temperatures, it is an RVer's dream. The resort is most active during the winter months as members make their way back to enjoy the sunny Southern California weather. Summers can be hot and dry, but are still very tolerable with pleasant, cool mornings and evenings.